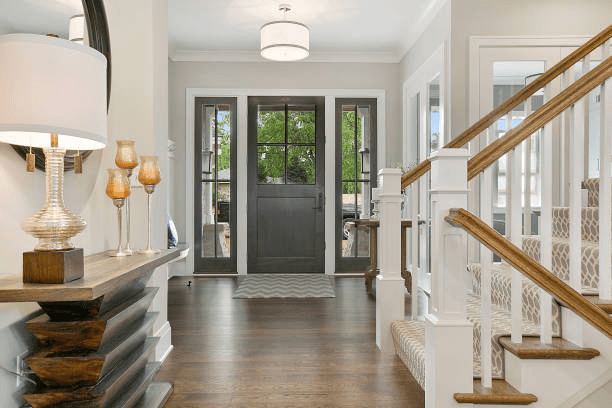 Options For Faux Wood Flooring
What can you do if you want to avoid paying for the high-priced floor installation, maintenance, associated with hardwood floors? It is best to choose top-quality imitation wood flooring.
Faux wood flooring is a popular choice for homeowners in New York who want to achieve their design and lifestyle goals on a budget that doesn't compromise quality. It is surprising how many people are surprised at the incredible benefits of imitation wood, which include a wide range, constant availability, reliable durability, and great value.
What kind of wood-look flooring should you choose? These are the most popular faux hardwood flooring options.
Luxury Vinyl Tiles and Planks
These tiles and planks are a popular alternative to natural hardwood flooring. All luxury vinyl is made from synthetic materials and can be textured or designed. This allows manufacturers to create luxury vinyl planks or tiles that mimic the texture and graining of hardwoods such as oak, teak, and cherry.
This faux hardwood flooring is a great option, and it is layered to protect it from staining, scratching, and mildew. This makes it great for humid rooms and can be expected to last a lifetime if taken care of properly.
Laminate
The laminate today comes in various colors and is pre-printed with many patterns. Some even mimic the look of hardwoods. Laminate's four fused layers make them highly durable and resist everyday wear and tear.
Laminate is the perfect choice for imitation wood flooring that looks seamless after installation. Laminate is the ideal flooring choice if you prefer to clean floors or spend less time caring for your feet.
Wood-Look Tile
You probably don't think of wood when you hear the term "tile." Wood-look Tile is an attractive option. Although it is not typically made of porcelain or ceramic, some creative brands sell printed porcelain tiles that can look almost like wood at first glance.
Wood-look tiles can also be made from organic or manufactured raw materials. Some tile manufacturers reuse old tiles if you want faux hardwood flooring that is durable and long-lasting. You might be surprised at the potential of tile.
What if you still want natural hardwood? Contact Wayne Maher Hardwood Flooring
Even though you've looked at all the options, hardwood is still a dream for many. It's possible. You can find the perfect solution in engineered hardwood flooring with a thin, real hardwood strip at the top. It takes much less time to lay an engineered wood floor than to install hardwood planks professionally.
You can see samples of faux wood flooring in your own home to help you make a decision. Make an appointment today with Wayne Maher Hardwood Flooring, and we'll send a flooring specialist to visit your home. You can decide together which wood-like flooring surface is best for you.