Newburgh's Premier Dustless Floor Sanding
& Refinishing Solutions
Your Floor. Our Passion.
What are the Main Goals Of Dustless Sand Finishing?
The dustless sand finish is a highly effective method for rejuvenating old and worn hardwood floors. The primary objective of dustless sand finishing is to create durable and vibrant hardwood flooring. Contact us at (914) 213-3995.Wayne Maher Hardwood Flooring in Newburgh exclusively uses premium products to achieve the best possible results.
By eliminating the damaged top layer of the floor and revealing a clean layer beneath, dustless sand finishing refreshes hardwood floors. This process entails the use of machines equipped with sanding materials that are connected to a motor. The motor rotates the sanding material, effectively removing the top layer of the floor.
Conventional sanding methods often lead to a messy environment due to the copious dust produced. However, at Wayne Maher Hardwood Flooring, we have perfected the art of dustless sand finishing, minimized dust, and ensured our clients a cleaner and healthier space. With our expertise in hardwood floor sanding in Newburgh and refinishing, we provide top-notch services to meet your exact requirements.
Regular vs Dustless Floor Sanding
There are differences between regular and dustless floor sanding methods. Traditional sanding uses old machines and is a slow process. It also creates a lot of dust, posing a danger to children and pets. Regular hardwood floor sanding in Middletown involves the use of the old type of sanding machines. Dustless hardwood floor sanding in Newburgh NY: The regular sanding process is slow. The regular floor sanding produces a lot of dust which is harmful to the children
and pets.
Newburgh's Dustless Hardwood Floor Sanding and Refinishing
When searching for hardwood floor improvement services, sanding is just one component. Floor refinishing is also crucial, involving specialized machines and polishes. Following the sanding process, refinishing is performed by applying polishing chemicals to the floor, which covers the newly revealed surface. Refinishing is an integral part of floor improvement and typically follows floor sanding. Therefore, if you prefer hardwood flooring but need further specifics, it is still sufficient information to proceed.
Benefits of Dustless Floor Sanding
Affordable Option
When considering the expense of floor sanding, it's natural to assume that dustless sanding comes at a higher price. You may need to allocate more for a dustless sanding service. However, it's essential to remember that the cost alone does not guarantee top-quality service. It's crucial to find a low-cost option that still delivers excellent results. By finding a floor sanding
company that offers affordability without compromising on quality, you can make a wise and well-informed decision.
Improved Appearance
With our floor refinishing service, you can expect a stunning floor transformation. Our special refinishing chemicals and dustless sanding ensure a smooth and flawless finish. Rest assured, our team is dedicated to delivering the highest quality results, leaving your floor looking better than ever before.
Quick service
Choosing a less dustless floor sanding service means you'll do the job faster. Regular sanding can take longer due to the need to clean up afterward. There's no mess to worry about with dustless sanding so that refinishing can begin immediately. This innovative method is the future of floor sanding, eliminating the need for extensive cleaning. It's also safe for your family and pets, so you won't have to relocate during renovations temporarily. WHAT WE OFFER
HOW DUSTLESS IS DUSTLESS FLOOR SANDING?
Using a powerful vacuum suction tube, dust particles are immediately captured and directed into a dust containment system within the equipment. This innovative system ensures that harmful airborne particles are effectively eliminated, promoting a healthier environment for all.
Not only does dustless floor sanding eliminate airborne dust, but it also prevents debris from settling on the floor itself. This means that the clean-up process is significantly more accessible and more efficient.
By utilizing the dustless sand finishing technique, your hardwood flooring will be left looking as good as new. Experience the benefits of dustless floor sanding and enjoy a dust-free environment for a cleaner and healthier home or office space.
Why Do I Need Dustless Sanding Finish?
Dustless sand finishing is a highly efficient alternative to traditional sanding methods. Unlike regular sanding, dustless sand finishing eliminates the need for extensive cleanup. Instead of leaving a thick layer of debris all over the floor, dustless sand finishing leaves the surface clean and ready for the next step in the finishing process.
In addition to the ease of cleanup, dustless sand finishing also eliminates the release of toxic air particles. Regular sanding can generate harmful airborne particles that can be hazardous to health. On the other hand, dustless sand finishing significantly reduces the release of these particles, creating a safer working environment for both professionals and New York
homeowners.
By choosing dustless sand finishing, you not only save time and effort in clean-up but also prioritize the health and safety of your space. Say goodbye to the mess and health risks associated with regular sanding and embrace the superior efficiency and cleanliness of dustless sand finishing.
Reliable Dustless Floor Refinishing for Newburgh Homes
Dustless floor sanding and refinishing is undoubtedly the optimal method to revitalize your floor. Don't delay further; complete the form with your name, address, and phone number to receive a complimentary quote. Contact us at (914) 213-3995.
Daily Deals with Wayne Maher
The More Space You Convert, The Better The Deal
We can even help you convert more space into living space by offering discounts on larger jobs!
The Early Bird Discount
The earlier you fulfill your payment after the bill has been estimated, the more discount you get on the total account of your hardwood flooring.
5% Off For Military, Veterans, And Family Members
We take pride in our country, and offer a 5% discount on the total bill for hardwood flooring for all veterans and their families.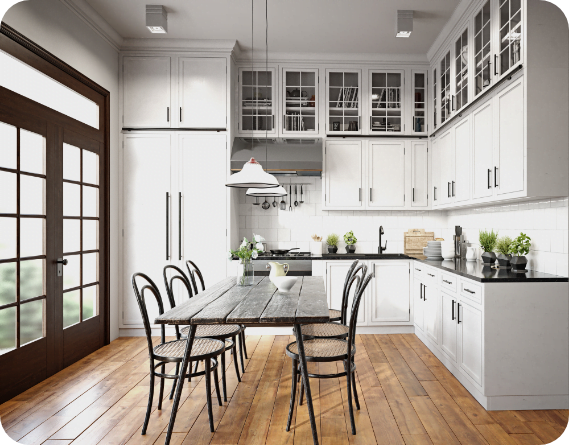 What Customers Have to Say
Our Hardwood Flooring Process
For hardwood floor installations, remodels, repairs, and refinishes, we follow a simple three-step process.
Assessment
1
Call us for an estimate to discuss your options and find a beautiful hardwood floor that fits your budget.
Work
2
Our team will use the best hardwood floor material, finish, and stain to complete your flooring project.
Results
3
We leave your home with a clean beautiful hardwood floor. Check out some of our past projects to see for yourself.
New Flooring Starts Here
Over 30 Years Of Experience
Products And Services Are Fully Insured
Expert Advice To Customers
Premium Installation And Restoration Services
Get Started With The Best Floor Today!
Hardwood flooring is beautiful, and it can be made even better with a little bit of care. At Wayne Maher Hardwood Flooring, we know that restoring your hardwood floor brings out the ultimate beauty of your home. Contact us today to get started with the flooring experts.
How Can We Help?
There are many reasons to choose Wayne Maher Hardwood Flooring for your hardwood flooring needs. We won't stop until you're satisfied.
Contact Us
* Indicates required questions