We Bring Your Old Floors Back To Life
Changing Floors. Changing Lives.
Floor And Staircase Restoration In Newburgh, NY
If you're looking for a hardwood flooring company to restore your floor or staircase to its former glory, we're here to help! We have over 30 years of experience with all types of hardwood floors, and we know how important it is to find someone who will take the time to walk you through your options and make sure that you are getting what you want from restoration design and quality.
Floor Restoration Process
Restoring your hardwood floor doesn't need to be a time-consuming and laborious process. We have perfected the art of restoring floors as our clients expect them to be. With over 30 years of experience, we know how to preserve the beauty of your hardwood floor for years to come.
The best way to keep your hardwood floor clean is by avoiding traditional cleaning products. The chemicals in these products may soak up the wood and dry it out, which can cause irreversible damage. At Wayne Maher Hardwood Flooring, we believe that restoring your floor should be done using innovative methods that preserve the integrity of its appearance and structure.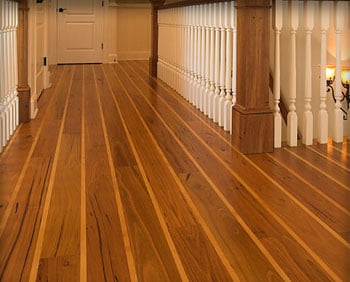 Daily Deals with Wayne Maher
The More Space You Convert, The Better The Deal
We can even help you convert more space into living space by offering discounts on larger jobs!
The Early Bird Discount
The earlier you fulfill your payment after the bill has been estimated, the more discount you get on the total account of your hardwood flooring.
5% Off For Military, Veterans, And Family Members
We take pride in our country, and offer a 5% discount on the total bill for hardwood flooring for all veterans and their families.
Our Hardwood Flooring Process
For hardwood floor installations, remodels, repairs, and refinishes, we follow a simple three-step process.
Assessment
1
Call us for an estimate to discuss your options and find a beautiful hardwood floor that fits your budget.
Work
2
Our team will use the best hardwood floor material, finish, and stain to complete your flooring project.
Results
3
We leave your home with a clean beautiful hardwood floor. Check out some of our past projects to see for yourself.
New Flooring Starts Here
Over 30 Years Of Experience
Products And Services Are Fully Insured
Expert Advice To Customers
Premium Installation And Restoration Services
Get Started With The Best Floor Today!
Hardwood flooring is beautiful, and it can be made even better with a little bit of care. At Wayne Maher Hardwood Flooring, we know that restoring your hardwood floor brings out the ultimate beauty of your home. Contact us today to get started with the flooring experts.
How Can We Help?
There are many reasons to choose Wayne Maher Hardwood Flooring for your hardwood flooring needs. We won't stop until you're satisfied.
Contact Us
* Indicates required questions