Residential Flooring Contractor Poughkeepsie NY
If you are looking for a residential hardwood flooring contractor in Poughkeepsie, NY, then you have come to the right place. We specialize in all aspects of residential flooring, from installation to repair and maintenance. We have been in business for over 20 years, and our team of experienced professionals are dedicated to providing our clients with the highest quality products and services. Our services include hardwood flooring installation, carpet installation, ceramic and porcelain tile installation, laminate and vinyl flooring installation, stone and marble installation, and custom flooring designs. No matter what type of flooring you are looking for, we can help you find the perfect solution for your home. We also offer a variety of flooring materials, including hardwood, laminate, tile, stone, marble, and more. Contact us today to learn more about our services and to get a free quote!
Homeowners Renovating for the Long Run
A new study at Houzz & Home Study also indicates that homeowners are investing in their homes for the long haul by tackling larger projects, such as remodeling entire rooms, rather than simply cosmetic upgrades. The share of homeowners planning projects that include remodeling entire rooms has increased from 44 percent in 2019 to 51 percent in 2020.
8 percent in 2019.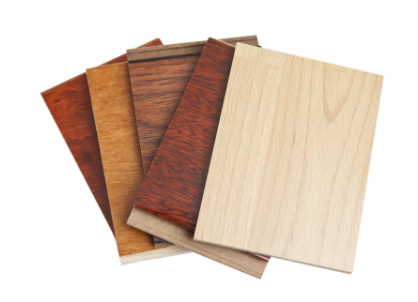 The study also reveals that homeowners are taking a more holistic approach to home renovation by considering how their remodeling decisions will affect the environment. Nearly two-thirds of homeowners (61 percent) are interested in making their homes more energy-efficient, and a similar share (62 percent) are interested in making their Poughkeepsie homes more water-efficient. Additionally, more than one-third of homeowners (37 percent) are interested in making their homes more environmentally friendly. Finally, the study also shows that homeowners are increasingly turning to professionals for home renovation projects. The share of homeowners planning to hire professional help for their projects grew to 81 percent in 2020, up from 78 percent in 2019.
Poughkeepsie, NY, Homeowners are increasingly focusing their renovations on the interior of their homes, with more than half of projects (52 percent) taking place indoors. The most popular interior renovation projects are kitchen remodels (54 percent), bathroom remodels (45 percent), flooring changes (39 percent), and HVAC system upgrades (37 percent). Exterior projects remain popular, with over one-third of Poughkeepsie homeowners (35 percent) planning outdoor projects in 2023. The most common exterior renovation projects are hardscapes (39 percent), landscaping (36 percent), and outdoor living spaces (31 percent). Finally, homeowners continue to embrace smart home technology when updating their homes, with more than one in four (27 percent) planning to add smart home features in 2023. This includes Wi-Fi-enabled thermostats, lighting, and security systems.
As in 2020, the largest portion of the renovation budget for most homeowners was dedicated to labor and materials (65 percent). The median spend on labor, and materials was $11,000, up from $9,000 in 2020. Homeowners also allocated a significant portion of their renovation budgets to design and decorating services (19 percent), professional fees (13 percent), permits and inspections (11 percent), and appliances and fixtures (7 percent). Overall, the survey results demonstrate that homeowners are increasingly turning to secured home loans to fund home renovations. This shift in financing behavior is likely due to the continued low-interest rates and the abundance of available financing options. As the economy continues to recover, homeowners may be more willing to take on larger renovation projects with the help of secured home loans. The most commonprofessionals' homeowners sought help from included general contractors/construction companies (76 percent) and architects/designers (28 percent). Other professionals, such as plumbers and electricians, were also sought out by homeowners for their remodeling projects.
People also ask.
How much does it cost to do 1000 square feet of hardwood flooring?
The cost of the hardwood flooring installation in Poughkeepsie, NY, can range anywhere from $6.00 to $13.00 per square foot. This means that the total cost of installing hardwood floors in a 1000-square-foot space would be between $6,000 and $13,000. This cost can vary depending on the type of hardwood chosen, the complexity of the project, and the installation company chosen.
How much should I expect to pay for hardwood floors?
The cost of hardwood floors will vary depending on the type of flooring, the size of the space, and the labor costs associated with the installation. Generally, a good quality hardwood floor can cost anywhere between $6-$12 per square foot, with installation costs ranging from $4-$8 per square foot.
How much does a 500 square feet of hardwood floors cost?
The cost of 500 square feet of hardwood flooring in Poughkeepsie, NY varies greatly depending on the type of wood, the quality and the installation method. Generally, you can expect to pay anywhere from $2,500 to $5,000 or more for the materials and labor.
What wood floor is best for dogs?
The best type of wood flooring for dogs is a hardwood floor with a matte finish. The matte finish is less slippery than a glossy finish, which will help prevent slipping and sliding for your pup. A hardwood floor is also more durable than other types of flooring, and it can handle scratches and wear and tear better.
Daily Deals with Wayne Maher
The More Space You Convert, The Better The Deal
We can even help you convert more space into living space by offering discounts on larger jobs!
The Early Bird Discount
The earlier you fulfill your payment after the bill has been estimated, the more discount you get on the total account of your hardwood flooring.
5% Off For Military, Veterans, And Family Members
We take pride in our country, and offer a 5% discount on the total bill for hardwood flooring for all veterans and their families.