The Best Hardwood Flooring Contractors in
Poughkeepsie & Hudson Valley NY
Your Floor. Our Passion.
Experienced Hardwood Flooring Contractors in Poughkeepsie & Hudson
Valley
Contact us at (914) 213-3995. We proudly install hardwood floors in Hudson Valley, Newburgh, Middletown, Poughkeepsie NY and all of the surrounding areas. Wayne Maher Hardwood Flooring an Experienced Hardwood Flooring Contractors in Poughkeepsie & Hudson Valley that can help you complete your flooring project with the knowledge and expertise to make sure your hardwood flooring is installed correctly.
We specialize in hardwood flooring installation, repair, and refinishing for both residential and commercial properties in the Poughkeepsie & Hudson Valley area. Our team of experienced craftsmen will ensure your hardwood floors look beautiful for years to come. We also provide quality hardwood flooring service in Newburgh NY and Middletown.
Conventional sanding methods often lead to a messy environment due to the copious dust produced. However, at Wayne Maher Hardwood Flooring, we have perfected the art of dustless sand finishing, minimized dust, and ensured our clients a cleaner and healthier space. With our expertise in hardwood floor sanding in Newburgh and refinishing, we provide top-notch services to meet your exact requirements.
Oak Flooring
Oak hardwood flooring is a popular choice for homeowners due to its beautiful grain and rich reddish- brown color. It is a durable type of wood that has been used for flooring for thousands of years, and is resistant to insects, water damage, and staining. Oak comes in many different grades, including Quarter sawn, Shredded, and Solid.  Of these varieties, solid oak flooring is the most durable, easy to maintain, and cost-effective option. With proper maintenance, it can last for many years and add value to any home. Experience the warmth and elegance of quality hardwood flooring in your home today!
Maple Hardwood Flooring
Maple hardwood flooring is a durable and elegant choice for homeowners. It comes in two main types: solid maple and engineered maple.  Benefits of maple hardwood flooring include its strength, natural beauty, light color options, resistance to wear, and compatibility with different design styles.  Factors to consider when choosing maple hardwood flooring include grade, color, width, installation method, and maintenance requirements.
The installation process involves preparation, acclimation, and various techniques. Maintenance includes regular cleaning, protection against damage, and addressing spills and stains. Common issues may include moisture-related problems, gaps, or squeaks. Maple hardwood flooring can be compared to other options in terms of cost and features. We proudly install hardwood floors in
Hudson Valley, Newburgh, Middletown, Poughkeepsie NY, and all the surrounding areas.
Hickory Hardwood Flooring
Hickory Hardwood Flooring: Durability and Timeless Appeal
Welcome to our collection of Hickory Hardwood Flooring! If you're looking for a flooring option that combines durability, rustic charm, and timeless beauty, hickory hardwood flooring is an excellent choice. With its strong and sturdy nature, hickory flooring is built to withstand the test of time while adding character and warmth to any space.
Durability that Lasts Generations:
Hickory hardwood is known for its exceptional durability and hardness, making it an ideal flooring option for high-traffic areas in your home. Whether it's a busy hallway, a bustling kitchen, or a lively living room, hickory can handle it all. Its dense grain structure and inherent strength make it highly resistant to scratches, dents, and wear, ensuring that your floors will look beautiful for years to come.
Rustic Charm and Natural Beauty Hickory Hardwood
One of the standout features of hickory hardwood flooring is its distinctive grain patterns and natural color variations. The swirling grain, occasional knots, and shades ranging from light creams to deep browns give hickory floors a unique and captivating appearance. This rustic charm adds a touch of character and warmth to any room, creating a cozy and inviting
atmosphere. Contact us at (914) 213-3995
Versatile Style Options:
Hickory hardwood flooring effortlessly complements various interior design styles, from traditional to modern. Whether you're aiming for a rustic farmhouse aesthetic or a sleek contemporary look, hickory provides a versatile canvas to bring your design vision to life. You can choose from different finishes and stains to achieve the desired look and feel, allowing your hickory floors to seamlessly blend with your overall decor.
Easy Maintenance and Care:
Keeping your hickory hardwood floors looking their best is a breeze. Regular sweeping or vacuuming, along with occasional damp mopping, will help maintain their natural beauty. With proper care and maintenance, hickory flooring can continue to showcase its stunning appeal for generations to come. We proudly install hardwood floors in Hudson Valley, Newburgh, Middletown, Poughkeepsie NY, and all of the surrounding areas.
Walnut Flooring
Walnut is a popular hardwood choice for floors due to its dark brown color, durability, and resistance to damage and water staining. It is easy to find, repair, and maintain, making it a great choice for both commercial and residential projects. Black walnut, English walnut, and California walnut are some of the varieties of walnut hardwood available. However, it can be
expensive compared to other types of wood.
Brazilin Cherry Flooring
Brazilian cherry is a type of hardwood that has a beautiful reddish-orange hue, making it perfect for modern decor. It is highly durable and resistant to damage and staining, making it easy to maintain and repair. Although not as common as other types of hardwood, Brazilian cherry is an excellent choice for those looking for something unique and long-lasting. With its stunning color
and durability, Brazilian cherry is an ideal investment for any home.
Nothing exudes luxury, warmth, comfort, and timeless elegance like hardwood floors.Unfinished hardwood is sanded and finished after installation, making it one of the smoothest flooring options available and allowing for greater customization.
The Benefits of Hardwood Flooring
Hardwood Flooring services in Hudon Valley NY is a viable option. And because its is a natural material that has been used for flooring for thousands of years. There are many different types of wood, each with their own distinct characteristics and uses. Hardwood floors have been tested and refined to become a beautiful and durable type of flooring. When selecting the right type of
hardwood for your home, keep in mind that different types of wood have different
characteristics. Some are more durable than others, and some are more resistant to water damage. Some are more expensive than others, so it's important to take your budget into account when making your choice.
Local Hardwood Flooring Contractors in
Poughkeepsie & Hudson Valley, Poughkeepsie &
Hudson Valley NY
Our goal is to provide top-notch, professional work and service at a competitive price. We achieve this by leveraging our experienced team and fostering excellent communication throughout the installation or refinishing process. Contact us at (914) 213-3995. We proudly install hardwood floors in, Middletown, Hudson Valley, Newburgh, Poughkeepsie NY and all of the surrounding areas.
Quality Installation of 5 Inch Hickory Hardwood Flooring
Wayne Maher Hardwood Flooring Provides Quality Hardwood Flooring, a professional and personalized service provider offering quality hardwood flooring services for any style and budget. With a wide range of hardwood species such as walnut, cherry, red oak, white oak, maple, hickory, ash, birch, beech, teak and bamboo to choose from; they provide installation and
refinishing services with precision and attention to detail. Their premium hardwood floor refinishing service can completely transform your space with high-quality products and equipment.
Get the Look of Luxury with Oak Hardwood Flooring
Transform your home with the timeless beauty of oak hardwood flooring. With its Janka rating of 1290 for red oak and 1360 for white oak, this flooring option is both durable and stylish. Choose from a range of warm tones in red oak or cooler gray undertones in white oak to create a look that fits your décor style, from rustic to contemporary. Enjoy the luxury of hardwood floors
without breaking the bank.
Red oak:
Red oaks (Quercus rubra) are deciduous trees native to North America. They are a member of the beech family and can grow up to 80 feet tall. Red oaks have a distinctive reddish-brown bark and lobed leaves that turn yellow, orange, or red in the fall. The acorns of red oaks are an important food source for wildlife, including deer, squirrels, and birds. Red oaks are also popular ornamental trees due to their attractive foliage and strong wood. They are often used in
landscaping and parks due to their ability to tolerate a wide range of soil types and climates. Red oaks can live up to 300 years and provide shade for generations.
White Oak:
White oaks are a type of deciduous tree that are native to North America and parts of Europe.They are characterized by their large, lobed leaves and acorns that have a white cap. White oak are popular for their hardwood, which is used in furniture, flooring, and other woodworking projects. Quality Hardwood Flooring Services in Poughkeepsie & the Hudson Valley Areas. Contact us at (914) 213-3995. Wayne Maher Hardwood Flooring: Licensed and insured.
Poughkeepsie & Hudson Valley Maple Hardwood Flooring
Maple is a hardwood flooring option with a Janka rating of 1450, making it an ideal choice for both small and large spaces. Its light-colored look helps to optimize daylight, while its fine- grained pattern and subtle color variations make it perfect for eclectic and transitional décor styles. Maple is also an affordable option, as it typically comes at a lower price than oak. It is
commonly used in bowling alleys and gyms due to its strength and durability.
Contact us at (914) 213-3995
Why choose Wayne Maher hardwood flooring installers in Poughkeepsie &
Hudson Valley Poughkeepsie & Hudson Valley NY?
Adding a timeless hardwood floor to your Poughkeepsie & Hudson Valley property can be a great investment. With the help of a reliable Poughkeepsie & Hudson Valley flooring refinishing company, you can ensure that your hardwood floors will look beautiful and last for years to come. From traditional solid hardwood to engineered wood, there are many options available to enhance the character and warmth of your space. With the right refinishing services, you can enjoy the benefits of your hardwood flooring for years to come.
Contact us at (914) 213-3995
Daily Deals with Wayne Maher
The More Space You Convert, The Better The Deal
We can even help you convert more space into living space by offering discounts on larger jobs!
The Early Bird Discount
The earlier you fulfill your payment after the bill has been estimated, the more discount you get on the total account of your hardwood flooring.
5% Off For Military, Veterans, And Family Members
We take pride in our country, and offer a 5% discount on the total bill for hardwood flooring for all veterans and their families.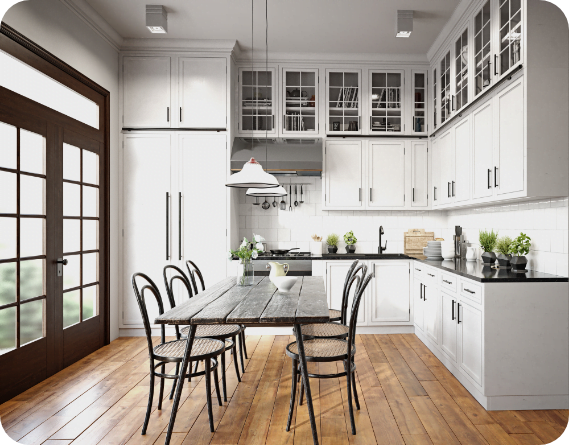 What Customers Have to Say
Our Hardwood Flooring Process
For hardwood floor installations, remodels, repairs, and refinishes, we follow a simple three-step process.
Assessment
1
Call us for an estimate to discuss your options and find a beautiful hardwood floor that fits your budget.
Work
2
Our team will use the best hardwood floor material, finish, and stain to complete your flooring project.
Results
3
We leave your home with a clean beautiful hardwood floor. Check out some of our past projects to see for yourself.
New Flooring Starts Here
Over 30 Years Of Experience
Products And Services Are Fully Insured
Expert Advice To Customers
Premium Installation And Restoration Services
Get Started With The Best Floor Today!
Hardwood flooring is beautiful, and it can be made even better with a little bit of care. At Wayne Maher Hardwood Flooring, we know that restoring your hardwood floor brings out the ultimate beauty of your home. Contact us today to get started with the flooring experts.
How Can We Help?
There are many reasons to choose Wayne Maher Hardwood Flooring for your hardwood flooring needs. We won't stop until you're satisfied.
Contact Us
* Indicates required questions