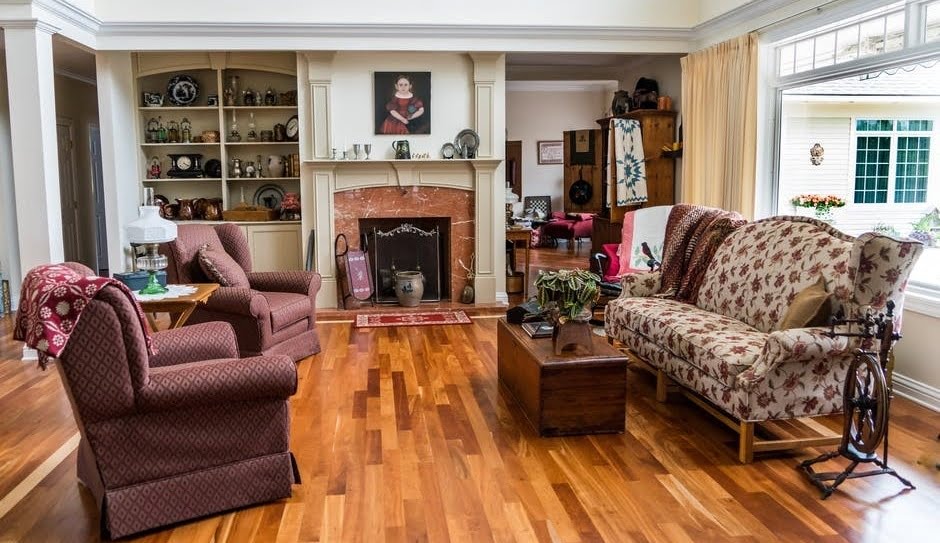 Winters are here, and we couldn't be more excited about winter fashion and cozy nights in bed! But do you know that you can also use cozy decoration items and get that winter vibe going in your house? Cozy home decor can also make your hardwood flooring look more beautiful.
This blog discusses some winter home decor ideas that complement hardwood flooring.
1- A Late Christmas Tree
We understand that Christmas is over and won't be back for another year, but that doesn't mean you also have to let go of the festive holiday vibe. You already know that Christmas trees look great with wooden flooring, so why not use your Christmas tree for a few more weeks?
Reuse your old decorations and have winter nights beside your tree in a warm armchair. And next year, perhaps you can buy your Christmas tree earlier and let the holidays begin in late November!
2- Cozy Reading Seat
A cozy seat with many blankets, does it get any better than this? If you're a book lover, then this idea is for you! But even if you aren't an avid reader, you can simply sit in this reading seat, snuggle into a blanket, and scroll your phone or take a quick nap. In addition, you can also select the seat and the blanket in colors that complement your hardwood floors. For instance, chestnut brown seats will go amazingly well with white oak hardwood floors.
3- Scented Candles
Do you know what would really complement your maple or oak hardwood floor? Scented candles with woody, fresh fragrances! Scented candles are a great way to brighten up your house in the winter season. Moreover, they create a warm and cozy atmosphere throughout your home.
4- White Table Cloths
Even if you aren't a fan of table cloths, you must admit that they add more elegance to tables. Also, it's no secret that white clothes and paints look amazing with the dark shades of hardwood flooring! Simply take a handmade table cloth with floral motifs to get that cozy, vintage vibe.
5- Fireplace Decor
If you have a fireplace, you already know how cozy and warm it can make your home in the winter season. However, you can decorate the fireplace to match your wooden flooring. Use rustic decoration pieces to give your fireplace and house an antique touch this winter. You can also use other personalized decoration items on your fireplace mantel to complete the look.
However, your floor needs to be in perfect condition for winter decor to complement your hardwood flooring. At Wayne Maher Hardwood Flooring, we pride ourselves on being a historic hardwood floor restoration company in Mohegan, NY. Through our floor restorations and hardwood floor repairing services, your hardwood floor will go well with any of our cozy decor ideas.
Get in touch with us today!