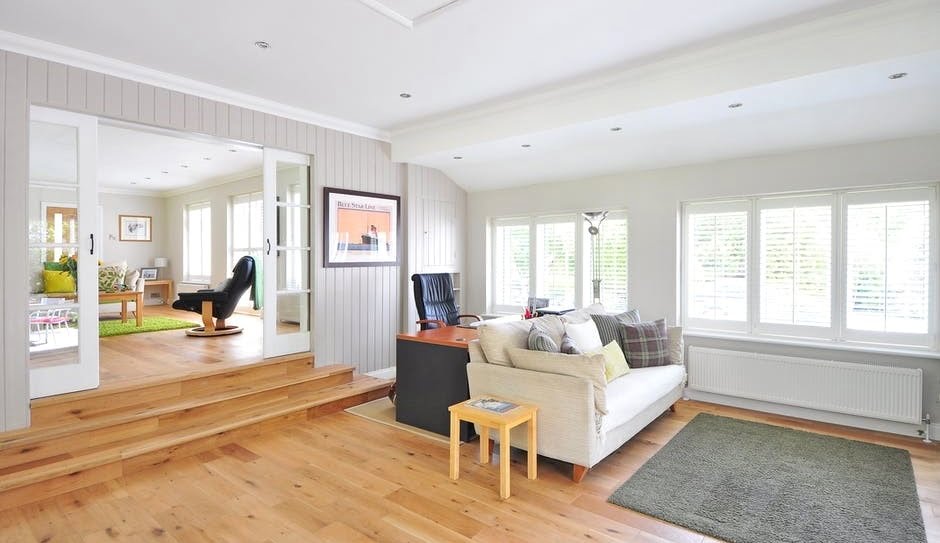 Hardwood floors are a timeless classic, and this is evident from the extensive use of hardwood floors everywhere. However, in 2022, people can also use hardwood material to create patterned floors. You can also recreate vintage, cottage, or barn-like flooring with hardwood planks. With hardwood flooring, your options are endless.
Many people love the idea that this flooring can be used in several ways. They can be used in a modern home, an antique mansion, or an ultra-modern residence. Take a look at these four reasons to opt for hardwood floors:
High Durability
Most flooring materials can get scratches and cracks easily, but homeowners with hardwood flooring don't have to worry about that. Hardwood is super durable and provides a strong floor for your house. If you take proper care of your hardwood floors, they will last for decades. With hardwood floors, you don't have to get your flooring replaced after a couple of decades or s
Sustainable
Another benefit of hardwood floors is that they are eco-friendly. The most abundantly recyclable flooring material available is hardwood. Wood flooring is also more environmentally friendly because they require less water and energy to manufacture and can be reused easily.
When comparing the production of carpeting and hardwood, the carpet contains more synthetic components and is subjected to more chemical treatments.
Air Quality
Hardwood flooring, unlike carpet, doesn't trap dust, pollens, allergens, granular debris, or other pollutants. For allergy patients, hardwood floors are suggested by the doctors.
Why is hardwood better for air quality than ceramic or laminate? Even though ceramic and vinyl flooring lack the fibers found in carpet, they contain grout lines and embossing. Allergens and other contaminants gather in between them and can affect your home's air quality.
Low Maintenance
The biggest benefit of hardwood floors is that they're low maintenance. Hardwood floors are easy to clean and require minimal maintenance, unlike other flooring types. In addition, hardwood floors have stain-resistant properties, and you can easily wipe stains without permanently damaging your floors.
Wooden floors are more durable and strong than other flooring types as they are normally sealed with a protective layer of polish. Wooden floors can easily be fixed and restored.
Hire Trained Professionals To Install Your Hardwood Flooring in New York
If it's time for new flooring, skip the carpeting and tiling and opt for a tried-and-true investment that will last for years while also increasing the value of your property. This timeless floor never goes out of fashion and looks great in any environment.
Solid hardwoods are a perfect pick for remodeling your flooring since they offer a wide range of advantages. If you want flooring that is vintage in appearance, increases the home's value, is easy to maintain, and is built to last for 30 years, solid hardwood is the suitable choice for you.
At Wayne Maher Hardwood Flooring, we pride ourselves on being a historic hardwood floor restoration company in Mohegan, NY. Through our floor restorations and hardwood floor repairing services, your hardwood floor will go well with any of our cozy decor ideas.
Get in touch with us today.