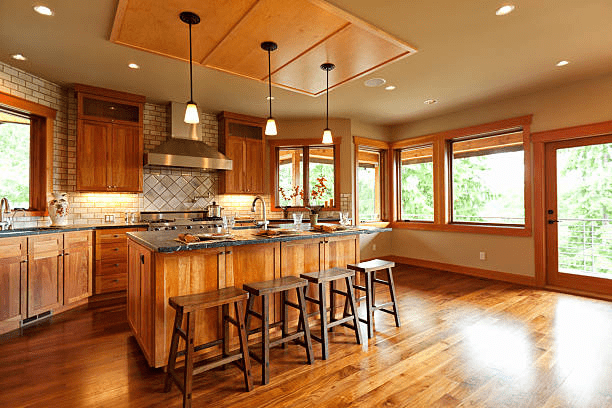 7 Steps To Make A Beautiful House
Beautiful hardwood floors allow you to relax and entertain guests and enjoy your home. A beautiful home will help you get the best price for your New York property if you decide to sell it. There are many ways to add natural beauty and charm to your home.
What Makes a House Beautiful
To transform your home into something you love, you don't have to be a professional decorator; these tips will help transform any room in the house into a beautiful space.
Decluttering: It is easy and inexpensive to make any space more beautiful. A room with fewer items allows the architecture's natural lines to shine. Clear out the space and find hidden storage areas for things you love. You will find a better room.
Use light: Lighting creates an illusion of space. Leave windows open, use large mirrors to reflect light in your home, and make it appear larger. You can make your rooms appear larger by choosing lighter colors for floors, walls, and ceilings.
Have fun with color! Add bright pops to your rooms using rugs, slipcovers, and large art. Bright colors can be used to paint moldings, walls, and ceilings. You can add one or two complementary colors to create a vibrant space that is relatively quiet.
Add texture: Nubby and lace window covers, feather lamps, and cashmere throws can add visual interest to your area and create tactile elements. Mix and match different textures within one space.
Let nature in Fresh flowers and plants instantly make rooms smell better. A room with flowering plants can help to freshen the air. Find beautiful vases and pots to show off your green thumb.
Make new arrangements. You probably have many things you love, whether a collector or a photographer. Try new accounts, and then take a picture. You can compare photos of different arrangements to see which one looks the best.
Your floors are the foundation of your room's aesthetic. You can choose from luxury vinyl, hardwood, tile, carpet, or another flooring. But, it is essential to consider what flooring best suits your style.
Design a Gorgeous Home with Beautiful Floors
Contact Wayne Maher Hardwood Flooring to arrange an in-home consultation if you are ready to build a great space. You can view flooring samples from our experts to compare how they might look with your decor and lighting. We can help you find fantastic floor options at incredible prices. And we can handle everything from ordering to installation so you can relax and enjoy your new space.